You can now purchase all your TSO
(formerly HMSO) publications
covering Project Management, Service
Management, Risk Management,
Programme Management, Legislation,
Medical, Government, Parliamentary
Papers and many more through
ITP's new online bookstore…
ITIL v3 Core Publications
Buy Now! Buy Now! Buy Now!
Service Strategy Service Transition Service Design
Buy Now! Buy Now!
Service Operation Continual Service Improvement
The OGC
The Office of Government Commerce (OGC) is an independent office of HM Treasury, established to help Government deliver best value from its spending.
The OGC has the skills, experience and knowledge to help you run your programmes and projects more productively and efficiently, whatever organisation you work for.
Practitioner & Strategic Level Guidance
Project Management
The latest version of 'Managing Successful Projects with PRINCE2' represents an evolution of the previous manuals.
Project Management - PRINCE2™ 2009 Publications
Programme & Project Management Publications
Service Management
ITIL is the most widely accepted approach to IT service management in the world. Providing a cohesive set of best practice guidance drawn from the public and private sectors across the world, it has recently undergone a major and important refresh project.
IT Service Management (ITSM) derives enormous benefits from a best practice approach. Because ITSM is driven both by technology and the huge range of organisational environments in which it operates, it is in a state of constant evolution. Best practice, based on expert advice and input from ITIL users is both current and practical, combining the latest thinking with sound, common sense guidance.

Risk Management
Every organisation must find the right balance between opportunities and threats in managing its risks. M_o_R takes a best practice approach, which offers a structured and effective framework for risk management. Its aim is to help organisations to achieve their objectives by first identifying the risks, and then choosing the right response to the threats and opportunities that are created by uncertainty.
Management of Risk (M_o_R) Publications
Programme Management
Combining rigour and flexibility, Managing Successful Programmes (MSP) helps all organisations - public sector and private, large and small - achieve successful outcomes from their programme management time and time again. With change a pressing reality for all organisations, successful programme management has never been more vital to success. Organisations must respond as new processes or services are introduced, supplier relationships alter and structures adapt to market forces or legislation.
Managing Successful Programmes (MSP) Publications
Programme & Project Management Publications
P3 Office - P3O
Portfolio, Programme and Project Offices (P3O) is the latest guidance from OGC. It was published in November 2008 and will be accompanied by a qualification scheme.
Portfolio, Programme and Project Offices (P3O) Publications

IS Management
Produced by the OGC, the government department responsible for ensuring projects run efficiently, the 'IS Management and Business Change Guides' provide invaluable real-world experience in government and beyond. Each guide is structured in a clear, step-by-step way that sets out the issues, questions and techniques relevant to each stage.
IS Management and Business Change Guides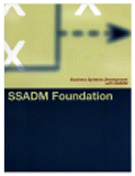 Business Systems Development (BSD)
SSADM (Structured Systems Analysis and Design Method) shows how all the products and techniques of a computer development project can be brought together within a complete method (SSADM).
Business Systems Development with SSADM - CD-ROM
British Standards Institution
The British Standards Institution is now the world's leading standards and quality services organisation. Formed in 1901 and incorporated under Royal Charter in 1929, BSI is the oldest national standards-making body in the world.
The British Standards Institution - Key Publications
British Retail Consortium (BRC)

The BRC publish globally recognised Standards for best practice in product safety for Food, Packaging, Consumer Products, Storage & Distribution and Non-Genetically Modified Food. These Standards are the market leaders and provide a framework upon which many retailers, global brand owners and manufacturers use for their supplier assessment programme and due diligence defence support.

BRC Standards ensure best practice standards are developed, implemented and maintained.

BRC Global Standards publications
The Pharmacopoeia Series: Complete Assurance
Produced by the British Pharmacopoeia Commission Secretariat, The British Pharmacopoeia (BP) 2010 is the leading collection of standards for UK medicinal products and pharmaceutical substances.
Now used in almost 100 countries, the BP remains an essential reference for all individuals and organisations working within pharmaceutical research and development, manufacture, and testing across the globe.
The Pharmacopoeia series is the only authoritative collection of standards for medicines and is an essential reference point for everyone involved in their research, development or manufacture. With legislation constantly changing, the Pharmacopoeia can assure you of complete compliance.
The Pharmacopoeias are more than comprehensive reference documents. They contain user-friendly features which bring wide-ranging benefits to anyone manufacturing or testing pharmaceuticals.
Used extensively within the pharmaceutical and chemical industries, quality control, chemical analysis, the government and academia, they have been designed as reliable, comprehensive and flexible research and reference tools. As well as standards checking, it is equally important for method and product testing, and raw material specification.
Click here to view full range of pharmacopoeias
International Organisations & Their Publications
International Atomic Energy Agency
International Court of Justice
Business & Finance Publications
Competition Commission Reports
Information, Media & Communication
OGC (Office of Government Commerce)
Public Procurement Opportunities
Computing Publications
Medical & Health Publications
Commission for Health Improvement
Evidence-based Health Guidance
Gateway Review Estates and Facilities Division
National Minimum Standards and Regulations
****************************************************************************************************************************
Trade Mark Acknowledgements
The OGC logo® is a Registered Trade Mark of the Office of Government Commerce in the United Kingdom
ITIL® is a Registered Trade Mark of the Office of Government Commerce in the United Kingdom and other countries
IT Infrastructure Library® is a Registered Trade Mark of the Office of Government Commerce in the United Kingdom and other countries
M_o_R® is a Registered Trade Mark of the Office of Government Commerce in the United Kingdom and other countries
The PRINCE2 Cityscape logo™ is a Trade Mark of the Office of Government Commerce in the United Kingdom and other countries
PRINCE2® is a Registered Trade Mark of the Office of Government Commerce in the United Kingdom and other countries
MSP™ is a Trade Mark of the Office of Government Commerce
The Swirl logo™ is a Trade Mark of the Office of Government Commerce
P3O® is a Registered Trade Mark of the Office of Government Commerce